A few days ago I ran across a copy of the Boy Scout handbook. It bought back memories of designing pinewood derby cars and earning merit badges for successfully completing a practical skill.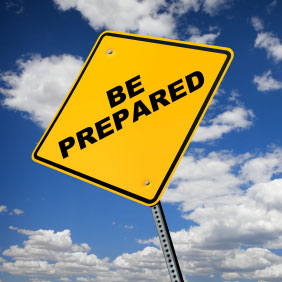 I even remembered the Boy Scout Promise:
On my honor, I will do my best
To do my duty to God and my country and to obey the Scout Law;
To help other people at all times;
To keep myself physically strong, mentally awake and morally straight.
Looking back at that promise, I can see how important those basic ideals were in shaping my life. The organization may have strayed since my memories of those days but the one fundamental truth or motto lives on.
"BE PREPARED"
I read in the Bible of two men who helped me understand the importance of preparedness. This understanding helped me to be a better music leader and in return, benefited our church ministry.
The first man is Rehoboam. This was Solomon's son, the last king of the united nation of Israel. The Bible doesn't have much good to say about him for several reasons:
He followed unwise advise from his friends and which ultimately divided the kingdom
He married heathen women, as his father Solomon had done
He abandoned the worship of God and allowed idolatry to flourish
In II Chronicles 12:14 we read that Rehoboam "did evil, because he prepared not his heart to seek the Lord"
The second man is Jehoshaphat. Now, Jehoshaphat's story glows with his devotion to the LORD. He never once fell into the pagan religion or practices that plagued neighboring Israel, and many of Judah's kings as well.
There are very good things found about Jehoshaphat:
He strengthened the cities to protect the land and the people from their enemies
He sought the God of his fathers, such as king David did
He walked in God's commandments (was obedient and loving)
He didn't follow the ways of the corrupt kings of Israel
He didn't seek false gods or follow the nations who worship Baal and other things
The differences between the two men boil down to a matter of the heart and preparedness. In Chronicles 19:3 we see concerning Jehoshaphat, "hast prepared thine heart to seek God"
The lesson I see from these two men is two fold:
An unprepared heart could lead to evil practices
A prepared heart could lead to accomplishing some good things for God
Let me apply this to the area of our music ministry. Just like the Boy Scout motto, "Be Prepared," we have a responsibility to do our best in planning and organizing our music ministries. In order to accomplish this, we must first consider the preparation of the heart of the minister of music.
[click to continue…]