Grace For All Music is always pleased to review church music arrangements  for possible publication.
There is a great need for conservative sacred music that can be used in churches, schools, or other type of ministries around the world. To be considered for publication we ask that it be: God-honoring, both textually and musically sound, arranged in a traditional, conservative fashion and be free from the contemporary musical stylings of the world.
We are accepting submissions from conservative music arrangers in the following areas: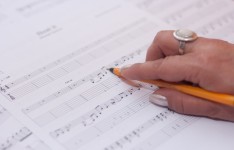 Sacred Choral
Sacred Piano
Sacred instruments
Handbells
GUIDELINES TO FOLLOW WHEN SENDING YOUR COMPOSITIONS:
Submit via e-mail to info@grace4all.com with Finale or Sibelius files attached.
If possible, include a mp3 recording of the work
Include a brief biographical sketch and denominational background.
If the work is an arrangement, include verification that the original source is in the public domain or that you have permission to use the original music.
Include information about the source of the text (i.e. if it is in public domain or if you have permission to set it)
Royalty rates are competitive with traditional publishers.
If we are interested in publishing your work, you will receive communication within 30 days.  If you do not receive notification from us within 30 days, we are unable to publish your work. At the end of this 30-day period, you are free to send your submission to another publisher with our thanks for the opportunity to review your work.
Thank you for thinking of Grace For All Music as a possible publishing home for your creative work.